Thompson Solutions Group is a local leader in the design, construction and maintenance of top-quality, energy-efficient heating, ventilation and air conditioning systems that complement and fully integrate into your business systems. Our goal is to help optimize your work environment to be as safe and comfortable as possible.
Our experience in ventilation systems goes back more than a century, and since the mid-1900s, we've helped pioneer the installation of air conditioning in the Midwest. Together, we can tackle any HVAC challenge and move your company forward. Whether you're looking for HVAC service on a complete mechanical system or a single component, a solution is just one call away.
Thompson Solutions Group is your HVAC partner for the life of your equipment, whether that's as simple as replacing belts or fixing any electrical issues. We're just a call away for HVAC system repair and replacement, annual inspections, and diagnostic tests.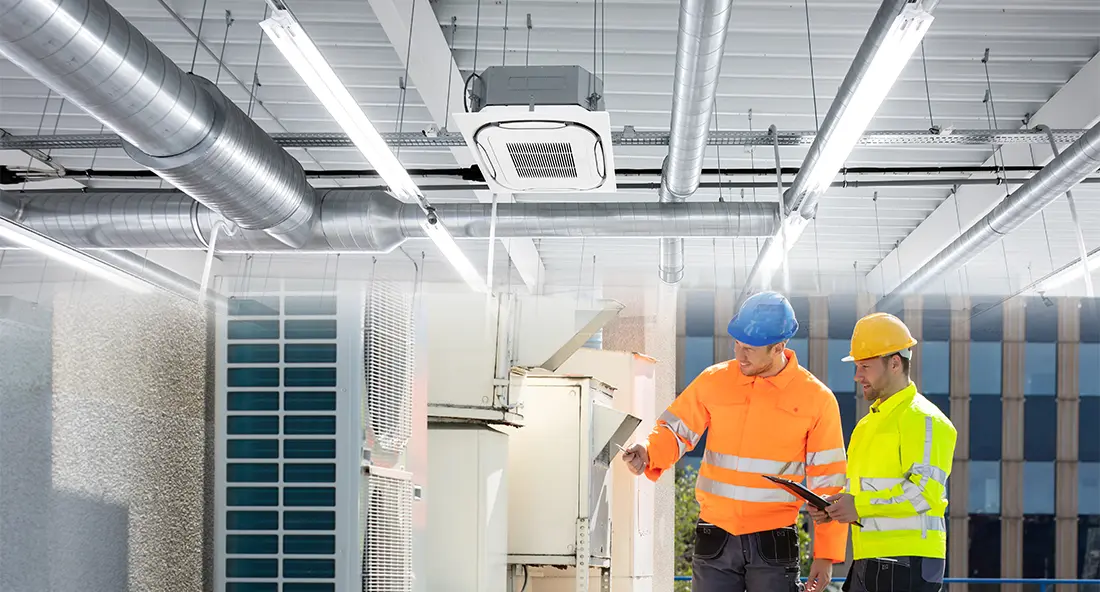 Our focus is on keeping your operation running at peak performance – whenever and wherever. Knowledgeable technicians are multi-skilled and available 24 hours a day, 7 days a week to assist you with all of your commercial mechanical service needs. No business can afford an inefficient operation or untimely downtime.
Proper maintenance of HVAC systems helps your business save time and money, operate smoothly and sustainably, and extend the life of your assets. Customers who partner with us on HVAC preventative maintenance contracts receive timely and thorough equipment upkeep in accordance with manufacturers' guidelines, safety regulations, and customizable local objectives.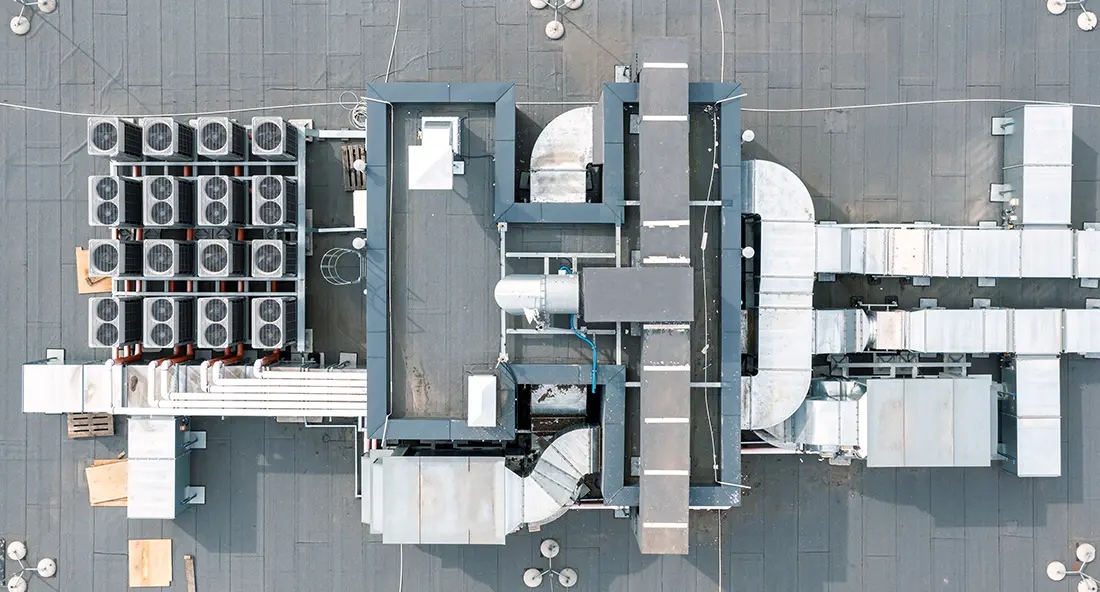 With an in-house engineering team and cross-functional expertise across HVAC, plumbing, electrical, mechanical and technology sectors, Thompson Solutions Group can design, fabricate, install, commission and control your building systems to fit your specific needs, including cutting-edge smart technology, LEED-certified components and more.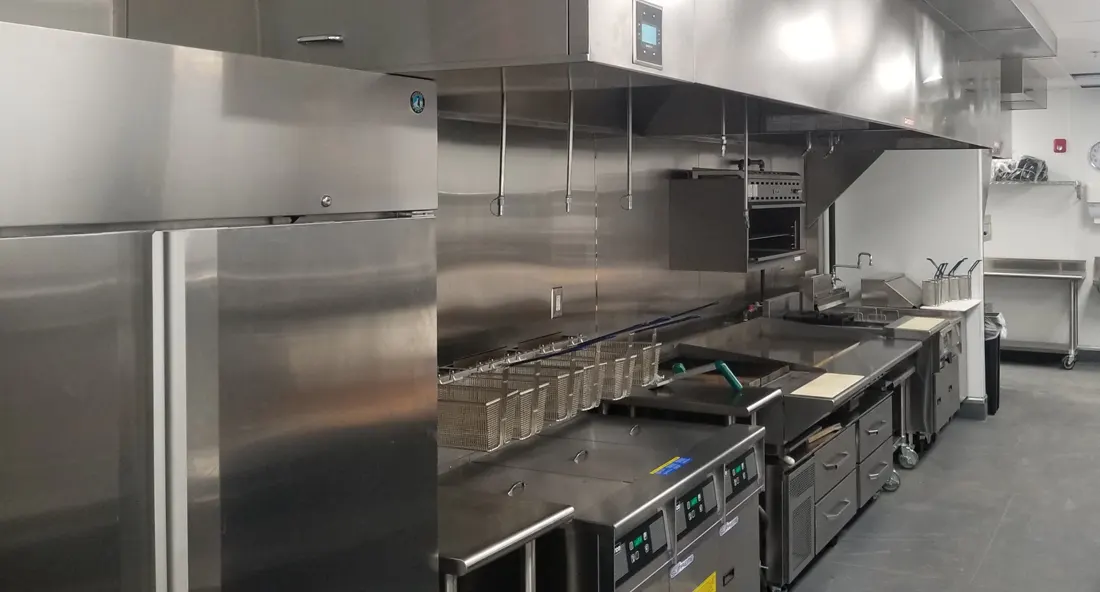 Commercial Kitchen Design
Thompson Solutions Group frequently helps clients create customized commercial kitchen designs for the service, food and beverage industries. Using our in-house designers and extensive commercial HVAC experience, we work with you to ensure that everything meets your needs and follows all local building codes and health and safety regulations.