The Thompson Solutions Group specializes in the design, fabrication, assembly, and installation of metalwork for a variety of commercial and industrial applications. With more than a century of business experience and access to the latest equipment and technologies, we can handle any job you need done, big or small.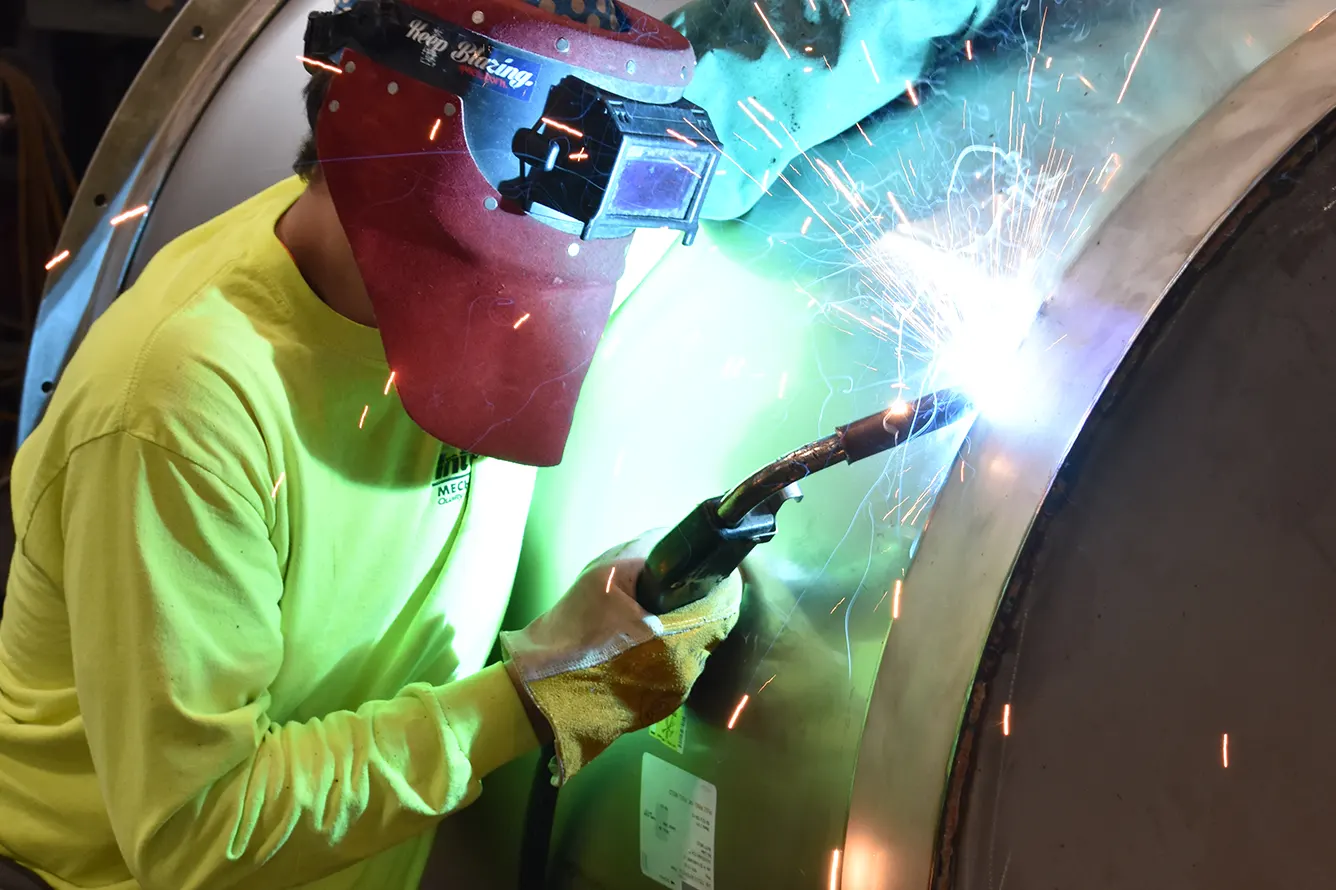 MIG, TIG, & Stick Welding
Our certified welders are highly skilled and versatile, enabling us to efficiently complete fabrication projects from start to finish using several different metals and alloys. Our designers and fabricators carefully consider the details of your project, including metal thickness, finish, installation location, and application, before choosing the most appropriate welding techniques, whether that's metal inert gas (MIG welding), tungsten inert gas (TIG welding), or shielded metal arc (stick welding).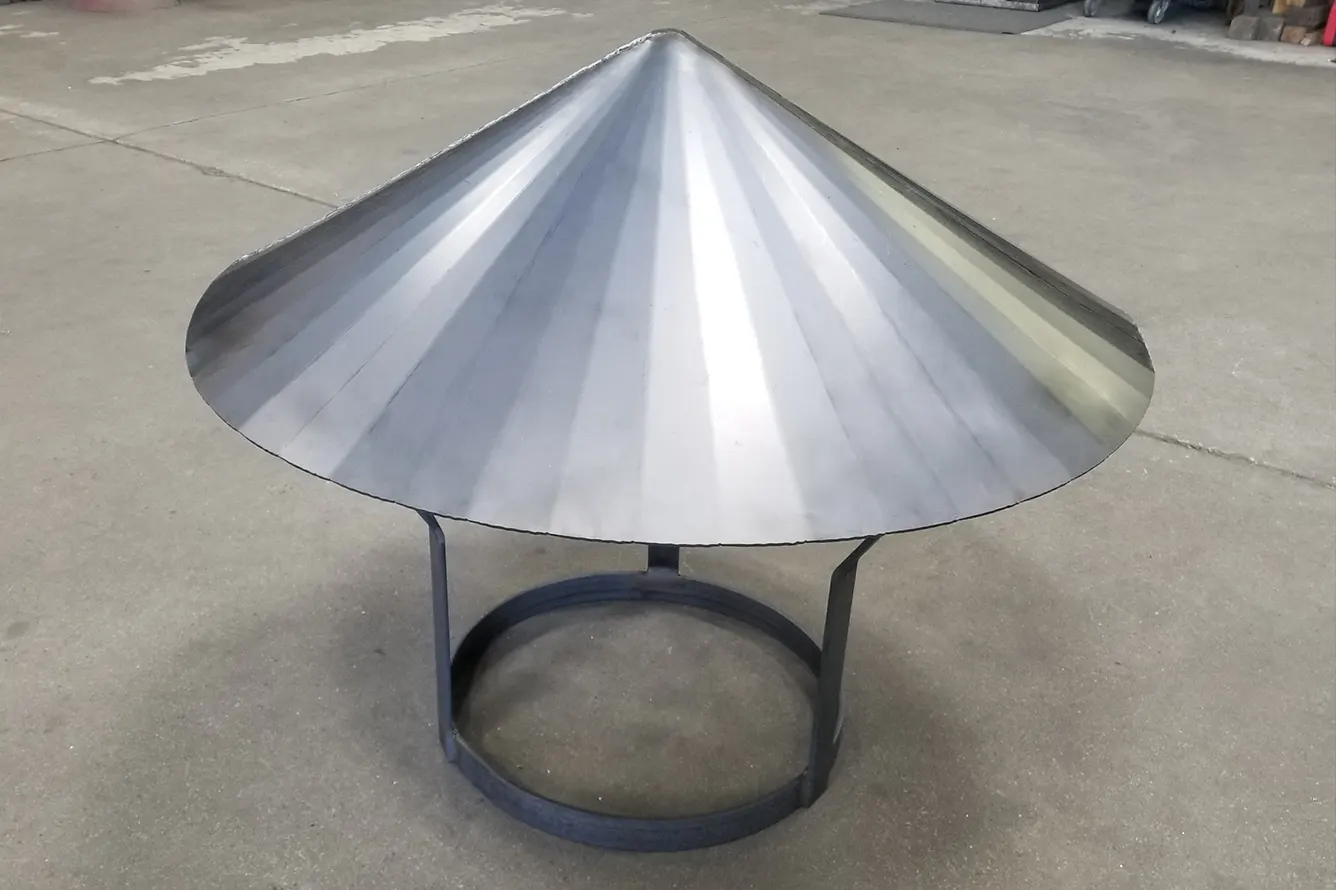 Thompson Solutions Group is capable of providing quality design, fabrication, and installation for all industrial ventilation needs. We have completed systems such as fume exhaust systems, dust collections, negative pressure duct, and spouting and odor control. We can also fabricate custom tanks, spouting, catwalks, and platforms.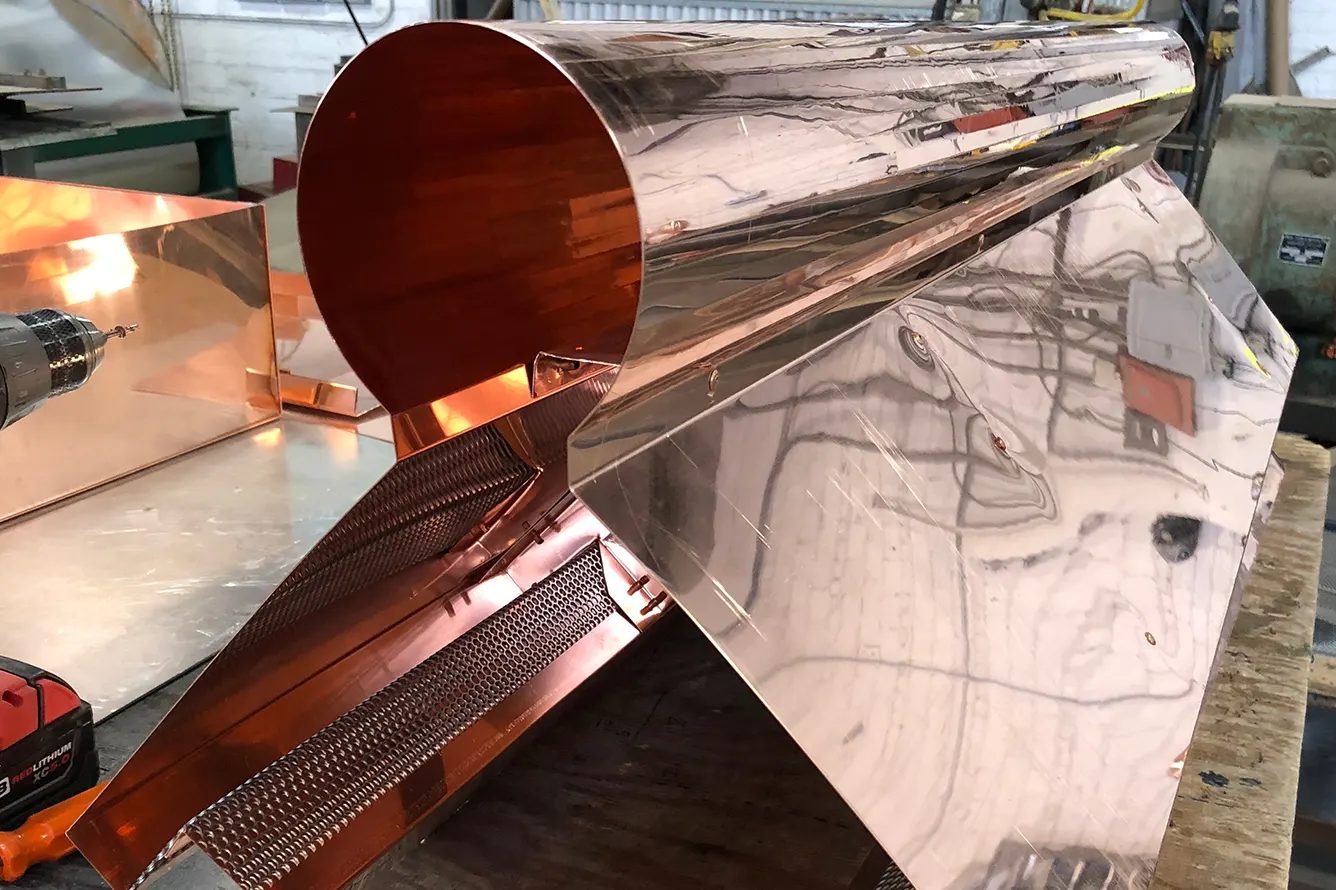 Precision Metal Cutting & Forming
State-of-the-art technology and equipment at Thompson Solutions Group allows us to achieve high-precision results with our metal fabrication. Expect an end product that adheres to the detailed design and specifications needed for your specific application.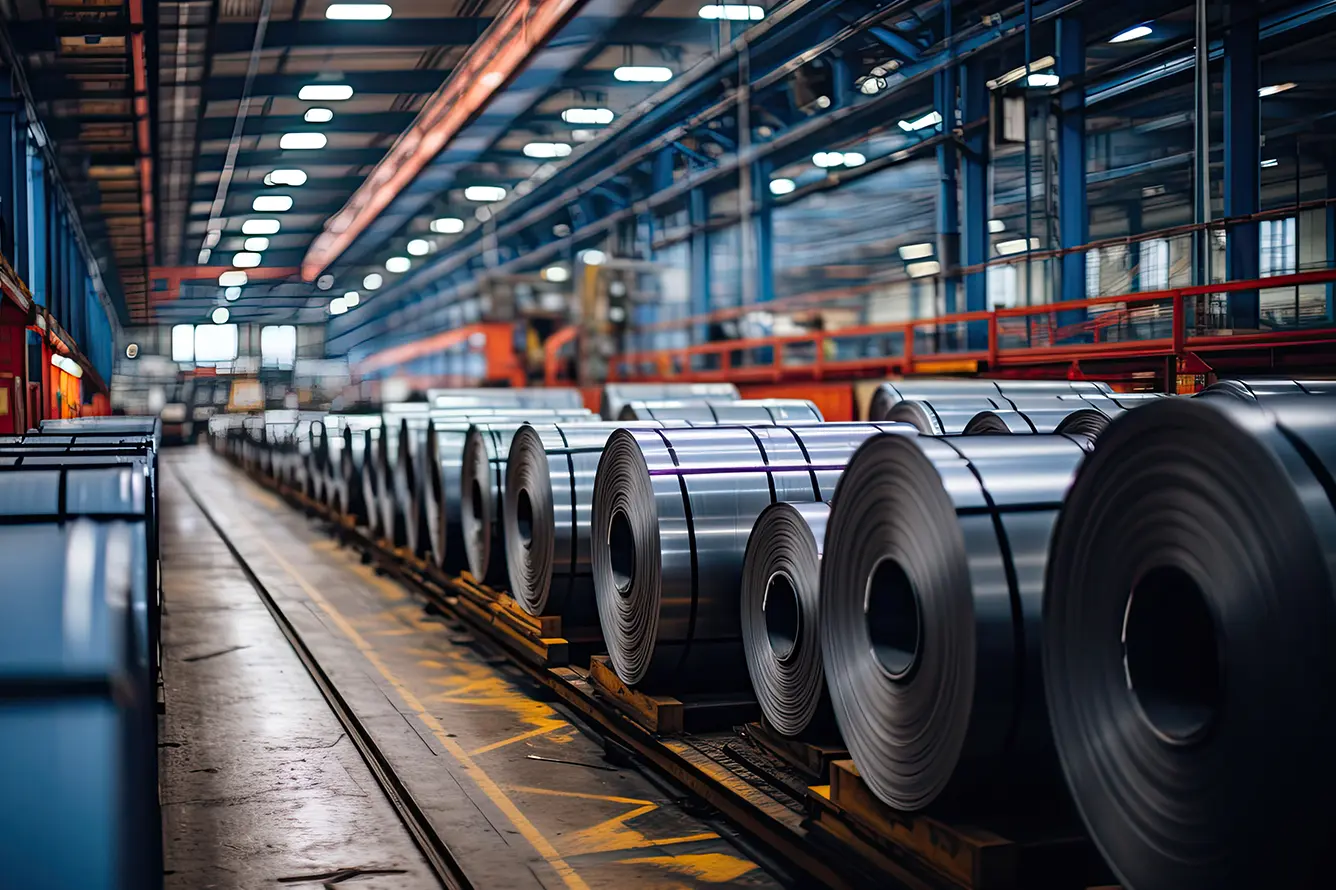 Carbon, Stainless, & Aluminum
We stock a wide variety of materials for metal fabrication, including carbon steel, stainless steel, copper, aluminum, black iron, ColorClad, and galvanized steel. Our highly skilled and extensively experienced metalworkers can work with whichever metals and alloys you require or desire. We're here to bring your vision into reality.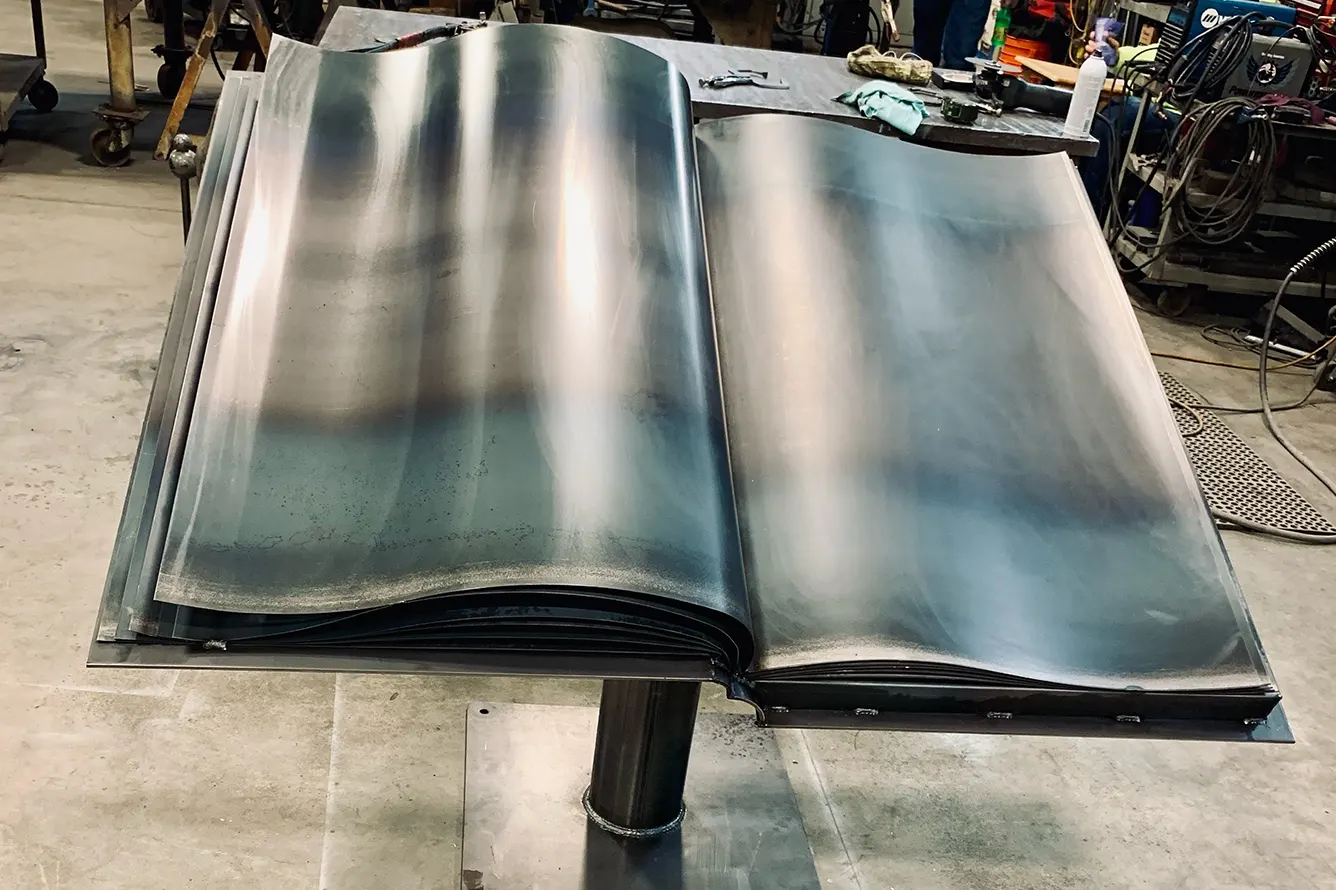 One call to Thompson Solutions Group is all it takes to get your custom project started. We put it all together, from the design and engineering of your project to the fabrication, assembly, and installation into your home or business. With our extensive experience and available materials and options, we can fabricate an end product that looks great and meets all of your requirements.