We are a leading MEP (Mechanical, Electrical, and Plumbing) contractor in the Midwest, and we are committed to advancing your business or family with excellence and integrity. We offer 24/7 service to our clients in the areas of electrical construction, electrical safety, and HVAC. We are professional, helpful, and respectful as we seek to bring your vision into reality and add value to your project through transparent communication, credible ideas, and fact-based information that aligns with market forces.
Done Together for the Best Results
We strive to provide a listening ear and a firm handshake so that our solutions are custom fit to the needs of our customers. We work hard to build and maintain close alliances with key manufacturers and distributors to assure the best products, best pricing, and best service for our customers.
Done Right and Done Safely
Quality, Trusted, and Responsive is our brand promise, and we stand by that. We aim to lead by example in fostering a safe and healthy culture of excellence that attracts, educates, cultivates, and retains highly skilled and high-performing individuals who are mission-focused, engaged, disciplined, and dedicated to delivering quality service with integrity.

Ensure smooth business operations with Thompson Solutions Group as your ongoing maintenance partner with a service contract or a preventive maintenance agreement.
Our electrical preventive maintenance (EPM) agreements help you develop the proper preventive maintenance program to protect your operation from failure and downtime from risks like fire, loose connections, overheating, malfunctions and dust or debris buildup. We also offer service contracts for repairs. Effective maintenance can keep your people safe, lower your liability, extend the useful lifecycle of assets, avoid unplanned downtime, reduce equipment loss, and increase energy savings.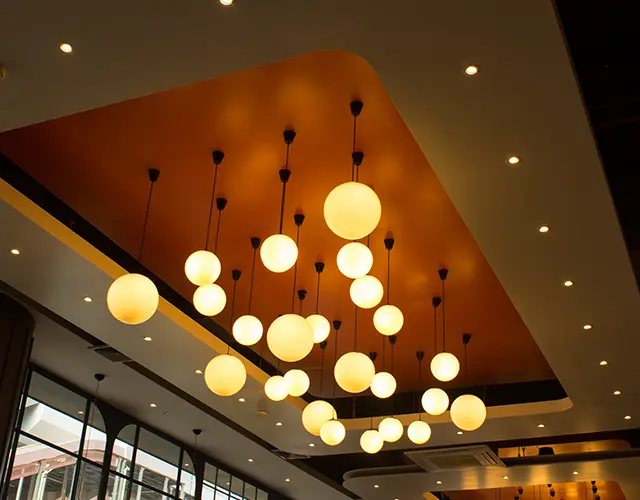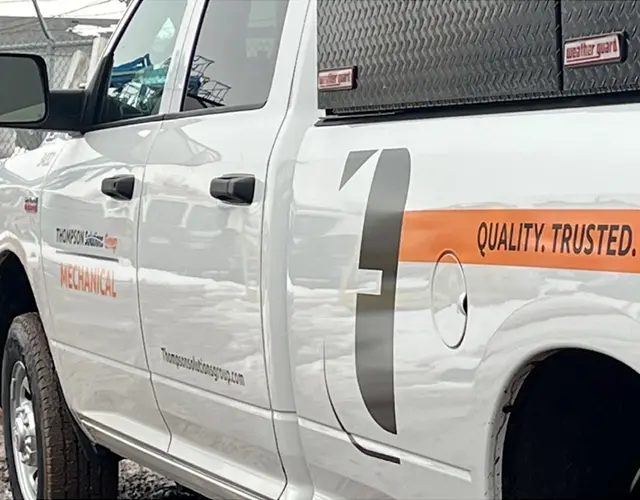 Electrical Service Offerings
We provide 24/7 service for emergencies, repairs, outages, modifications to your electrical and technology systems, or troubleshooting any electrical issue in area homes or businesses.
Our service vans stock the materials needed to complete your project as quickly as possible, and we have electricians equipped with infrared thermal imaging to detect hard-to-spot problems and hidden risks.
Backup Power / Emergency Backup
Keep your critical systems powered during emergencies and unexpected outages by giving us a call to install or repair your generators, install surge protection devices to protect from costly damage to your electronics, and even to design and set up customized emergency power systems.
Renewable Energy & Backup Power
Protecting your home or business and your safety is our top priority, so we stand behind all the work we do. We provide service for complete HVAC systems or single components for all commercial accounts.
Our focus is on keeping your operation running at peak performance. No business can afford an inefficient operation or untimely downtime. Our technicians are multi-skilled and are available 24 hours a day, 7 days a week to assist you with all of your commercial mechanical service needs.
Proper maintenance of HVAC systems helps your bottom line! HVAC systems should be maintained according to the manufacturer's suggested schedule. Our Preventative Maintenance Contracts promote HVAC system efficiency, help our environment, and may result in lower energy bills.