A Story of Quality and Innovation
Thompson Solutions Group has become a joint legacy of pioneering founders who sought to partner with customers and communities to build businesses together. Through their dedication to quality service, talented employees, and innovative technology, the company has grown to become one of the Midwest's leading electrical, mechanical, plumbing, HVAC, and technology contractors.
From the early days of enterprising ventilation systems, dedicated electrical service, and high-quality piping, plumbing, and heating to every innovation along the way, the Thompson Solutions Group has been there and done that – including the commercialization of air conditioning, AutoCAD, 3D CAD, BIM, Revit, design-build, prefabrication, infrared thermal imaging, arc flash risk assessment, alternative energy, project coordination, comprehensive safety programs, and integrated computer estimation, accounting, and management systems.
Our overarching commitment to quality and innovation have earned Thompson Solutions Group the trust and loyalty of an ever-growing regional customer base across the Midwest.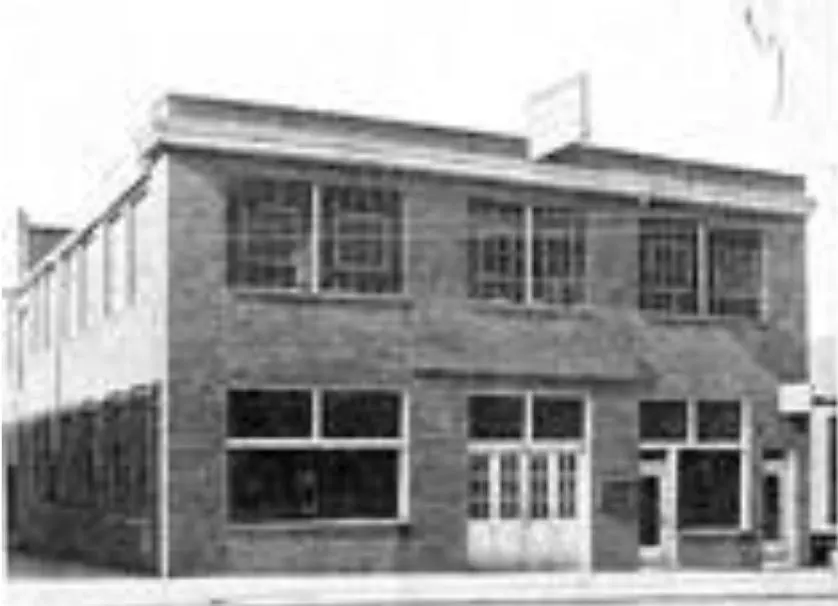 Big Projects Kick Off a Big Vision
Sheet metal contractor J.E. Johnson started Interstate Cornice Works in Sioux City and quickly landed big projects to create ventilation systems for the city's Masonic Temple and the Nebraska State Capitol Building in Lincoln.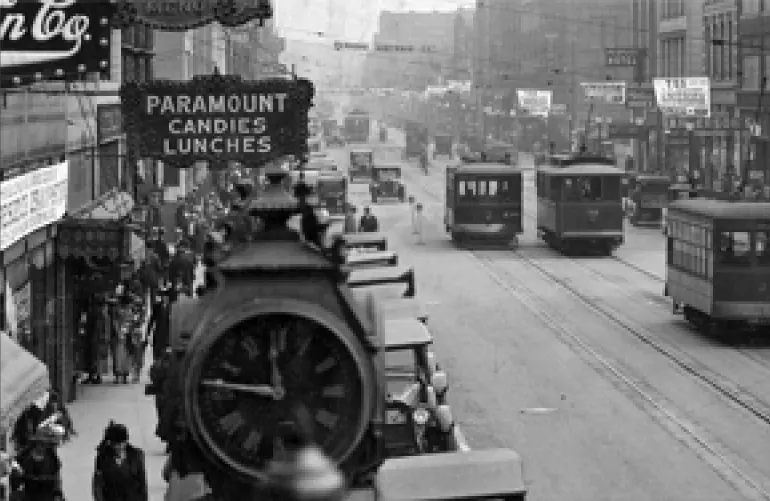 Alfred Thompson established Thompson Electric and dispatched his electricians across Sioux City via street cars, each with a toolbox in hand.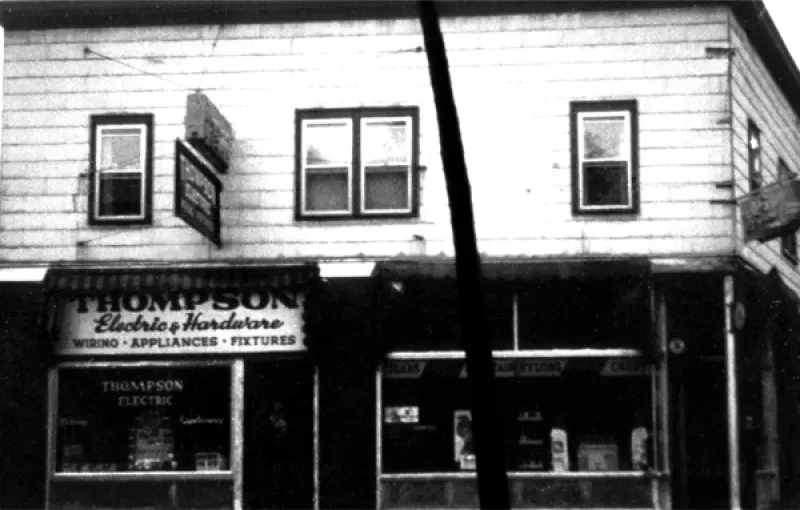 The 2-year-old Thompson Electric company got a new headquarters at 721 14th St., which would serve the company well for nearly eight decades of growth.

A Rebrand for a Cool New Market
To take advantage of the growing local air conditioning market, Interstate Cornice Works rebranded as Interstate Air Conditioning Corporation.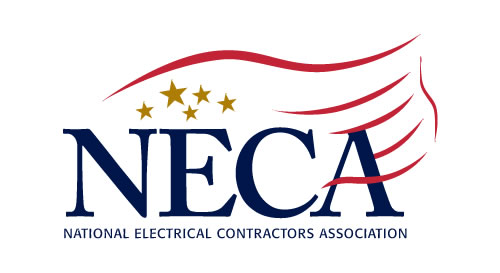 Standard of Quality Set High
Seeking to meet and exceed national expectations for excellence, Thompson Electric became a member of the National Electrical Contractors Association.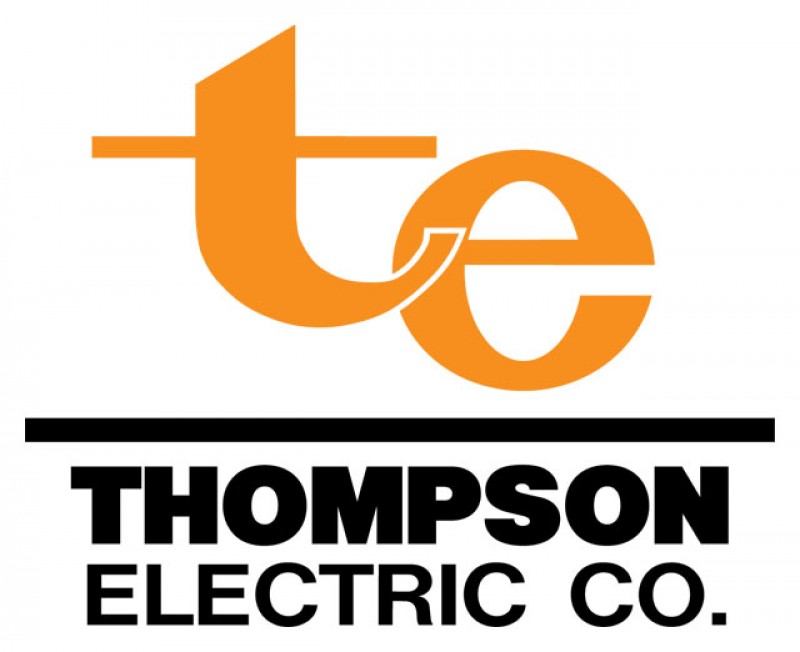 Local Service Becomes a Brand
The growing electric business was incorporated as the Thompson Electric Company, paving the way for a logo and brand that would become widely recognized across the Sioux City community.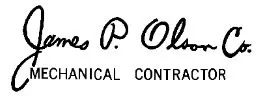 The World War II B-29 bomber-turned-engineer James P. Olson launched a family business providing commercial and industrial piping, plumbing, and heating services in Sioux City.
Second-generation Olsons Rich and Steve took over James P. Olson Co. in 1974 upon the sudden death of their father, and in 1978 Thompson Electric founder Alfred Thompson retired, handing over the business to his son, Craig Thompson Sr. It was the end of an era but the beginning of new opportunities for growth.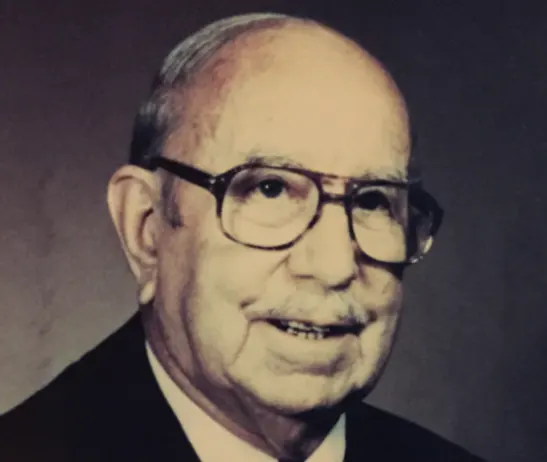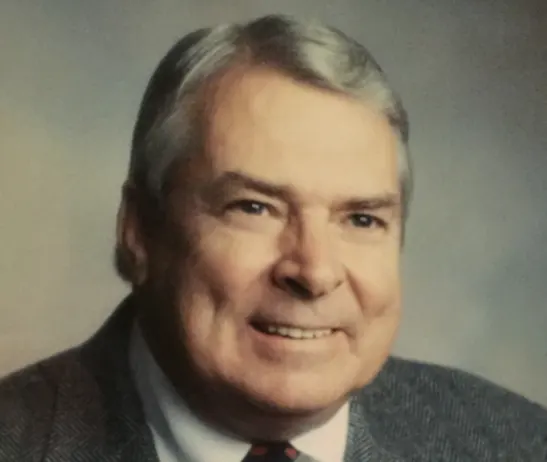 The first major acquisition arrived when Thompson Electric purchased Gill Electric to bolster service to the region.
The merger of James P. Olson Co. and Interstate Air Conditioning Corp. created Interstate Mechanical Corporation, combining plumbing, piping, and HVAC services.

Innovative ideas came to fruition when Perlox became a sister company to Thompson Electric through its acquisition by parent company TEC Corp, and a new retail light fixture showroom called The Light Source was opened.
A Growing Regional Footprint
Thompson Electric became a three-state enterprise by opening its first Omaha office.
Second-generation Thompson Electric CEO Craig Thompson Sr. handed the reins of the company to Skip Perley, first as president in 1997 and then as CEO in 1999 when Thompson retired.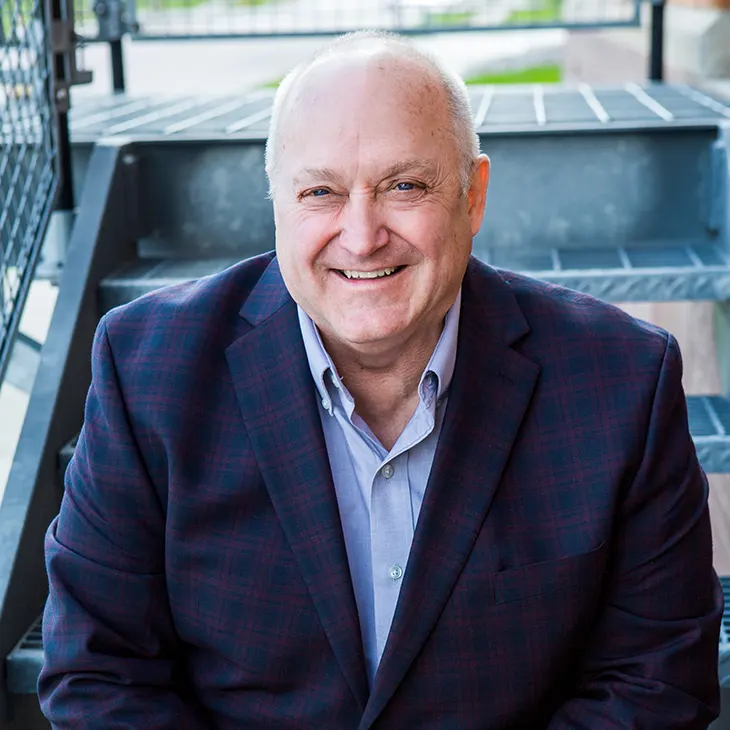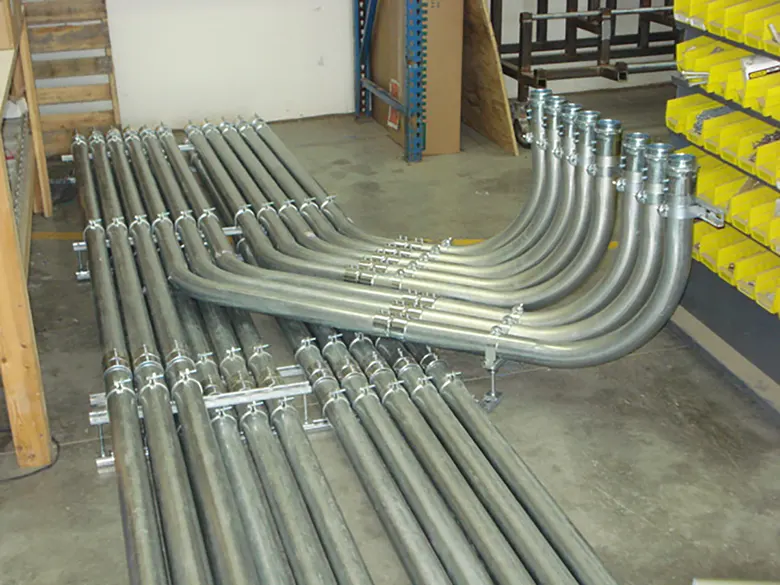 The Advent of Prefabrication
Thompson Electric introduced prefabrication into its production workflow, greatly enhancing its service and creating many efficiencies.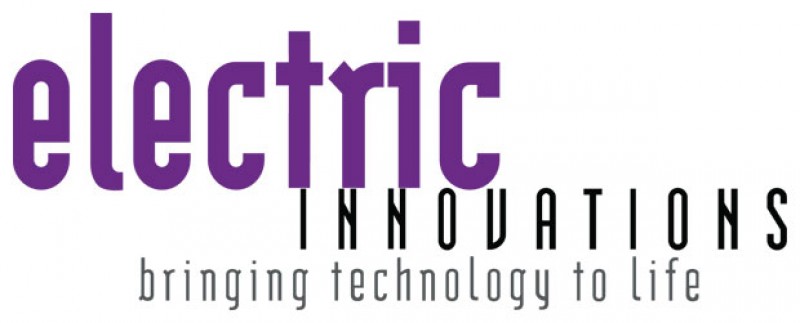 An Evolving Focus on Tech
Perlox was rebranded as Electric Innovations, highlighting its focus on bringing technology to life.
Longtime James P. Olson Co. and Interstate Mechanical Corp. partner Dave Beaubian retired, leaving brothers Rich and Steve Olson at the helm.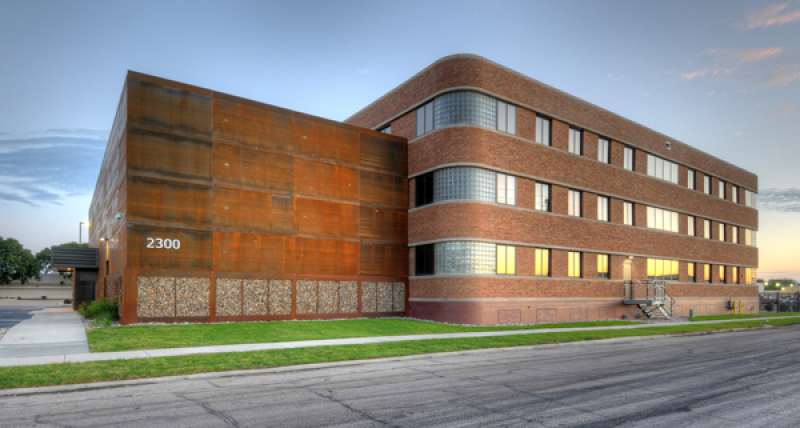 Thompson Electric moved into a state-of-the-art new facility at 2300 7th St.

Interstate Mechanical Corp. acquired Sioux City-based IMC Building Services, adding more HVAC, refrigeration, temperature controls, and building automation systems to the growing list of services.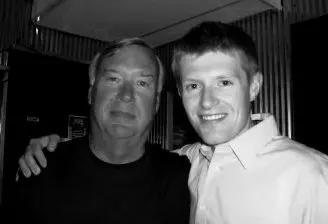 To the 3rd Generation and Beyond
Longtime Interstate Mechanical Corp. partner Steve Olson died, bringing his third-generation son James Olson and son-in-law Wes Hunold to the forefront of company leadership. Also, Interstate Mechanical Corp. purchased Sioux City firm Metal Specialists to expand its heavy gauge metalwork and industrial fabrication capabilities.
The Start of Consolidation
Sister companies Thompson Electric Co. and Electric Innovations combined to become the new Thompson company, along with a new slate of leaders: President of Operations Renee Beaulieu, President of Electrical Construction Barney Pottebaum, and President of Integrated Solutions & Business Development Brian Spader.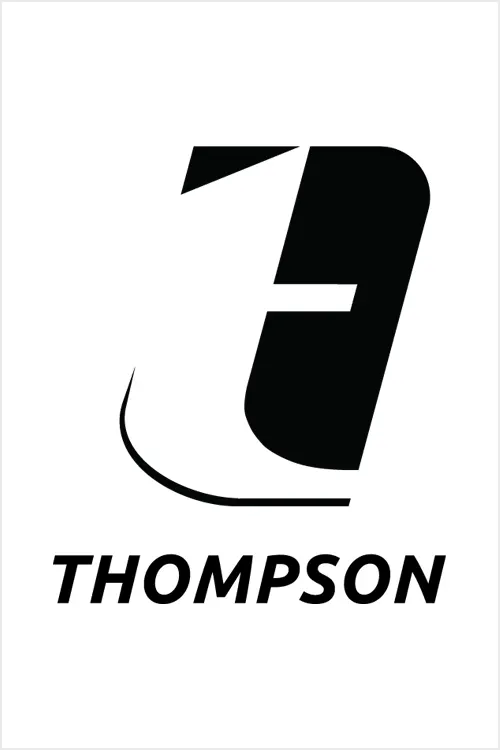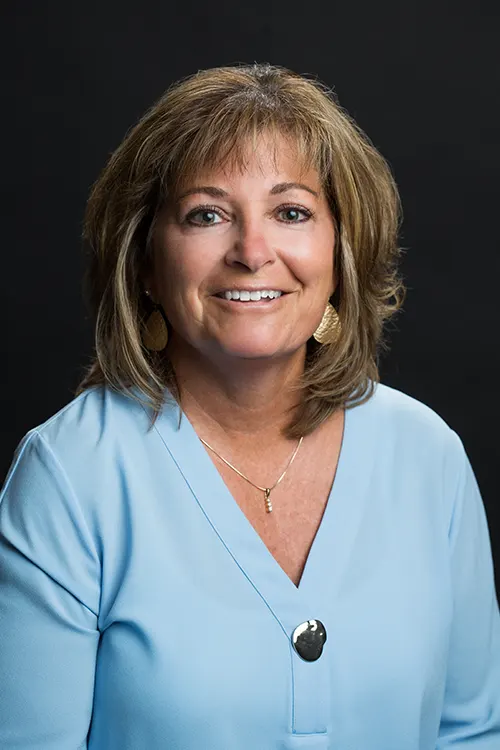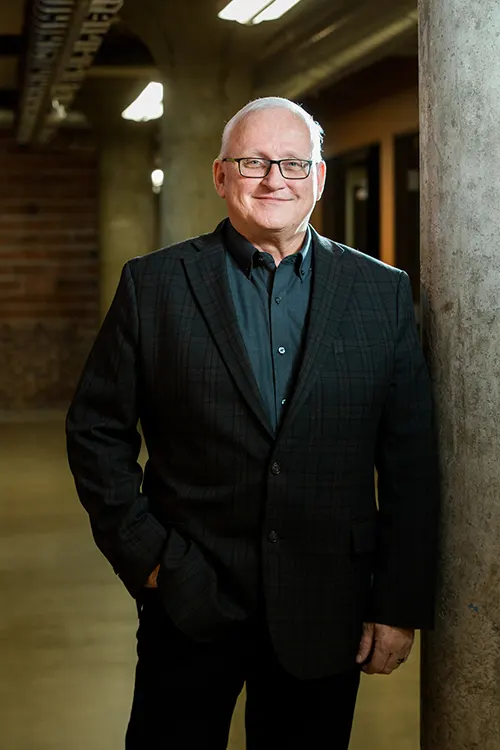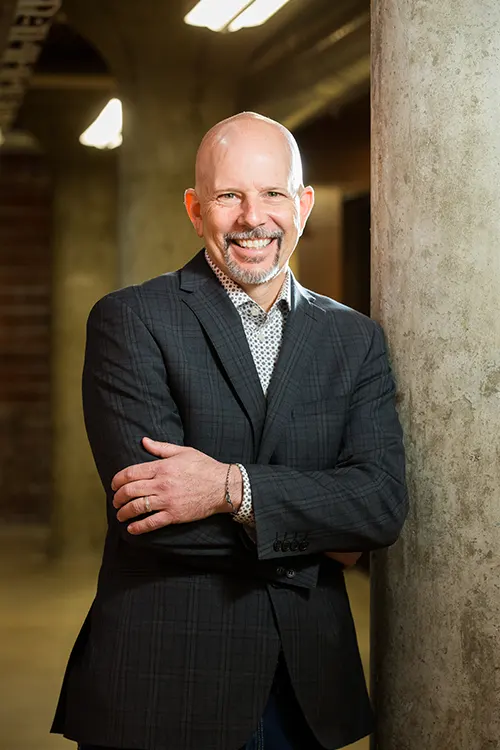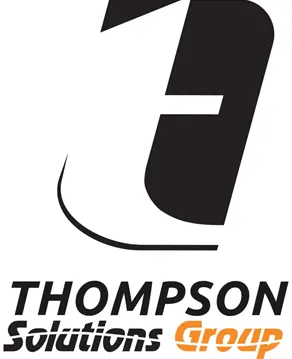 The rich traditions of innovative service at both Thompson and Interstate Mechanical Corp. combined in a complementary merger that fused electrical contracting and technological innovation with plumbing, mechanical, HVAC, metal fabrication, automation, and temperature control. As the first MEP contractor in the four-state area surrounding Sioux City, the new entity was named Thompson Solutions Group. And true to its heritage as a family business, it launched an Employee Stock Ownership Plan (ESOP).