Reliability for every stage of your company's Wi-Fi lifecycle
Thompson Solutions Group provides initial predictive design and validation, ongoing wireless network optimizations, and troubleshooting to improve reliability and Wi-Fi performance. Let our experts tackle all your indoor and outdoor Wi-Fi needs.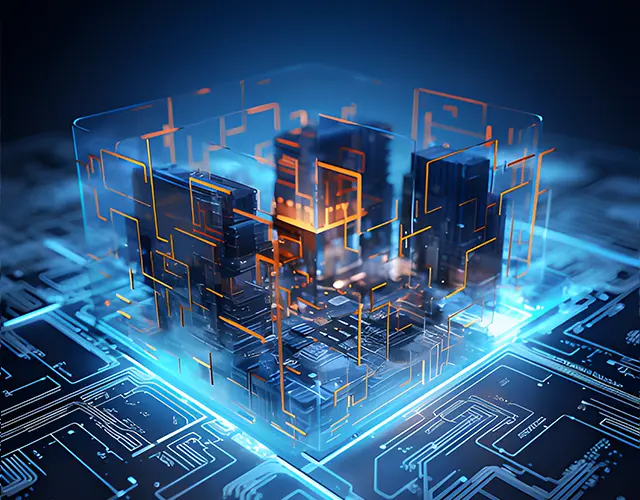 Built to give your business the best coverage, capacity, and channel utilization for your unique environment, a predictive Wi-Fi network design is an assumption of how many access points (APs) are needed and where they should be placed to meet the Wi-Fi requirements of a network. Predictive designs give you an excellent idea of how a network will perform in a given environment.
Consider calling the Thompson Solutions Group when:
Wi-Fi isn't a "set-it-and-forget-it" technology, and it's critical to get it right and keep it optimized. Our periodic surveys record changes in usage, devices, or the physical environment; fluctuating inventory levels in the warehouse; and changes in office space layouts, thereby allowing us to make adjustments that reduce Wi-Fi impact.
Call TSG for: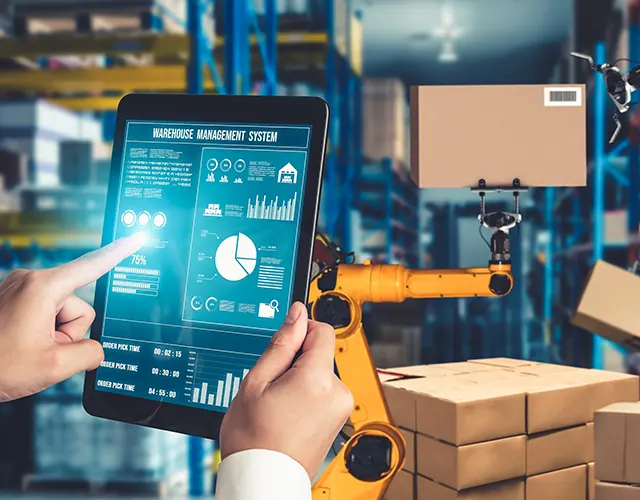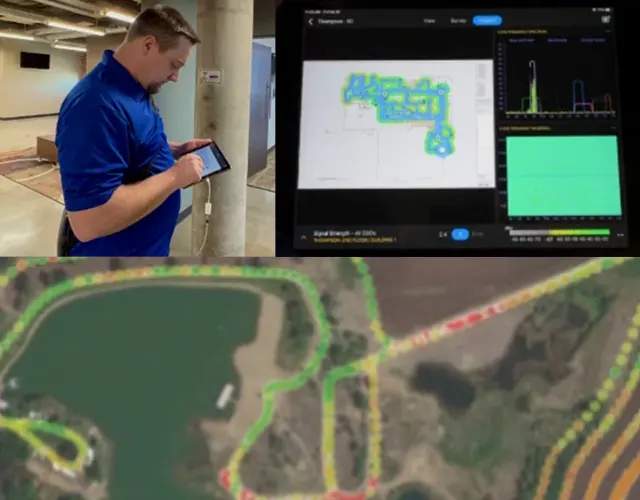 Wi-Fi capacity, like business, constantly evolves and changes. Improper planning will result in congestion and poor performance. Predictive designs cannot design for nearby noises. We can review the trouble spots you are facing and get you back to work with a reliable and high-performing Wi-Fi network.
Thompson Solutions Group can help with:
We'll give you a clear analysis of the results and recommend next steps.
When you call Thompson Solutions Group, you're getting high-tech Wi-Fi diagnostic tools that help to quickly and efficiently identify and resolve network issues.
Heatmaps provide visual data for primary and secondary signal strength, channel interference, network health, network issues, and signal-to-noise ratio.
Prevent prolonged Wi-Fi downtime by reducing the complexity of Wi-Fi troubleshooting and validation. Our spectrum analyzer allows us to resolve Wi-Fi-related issues quickly.